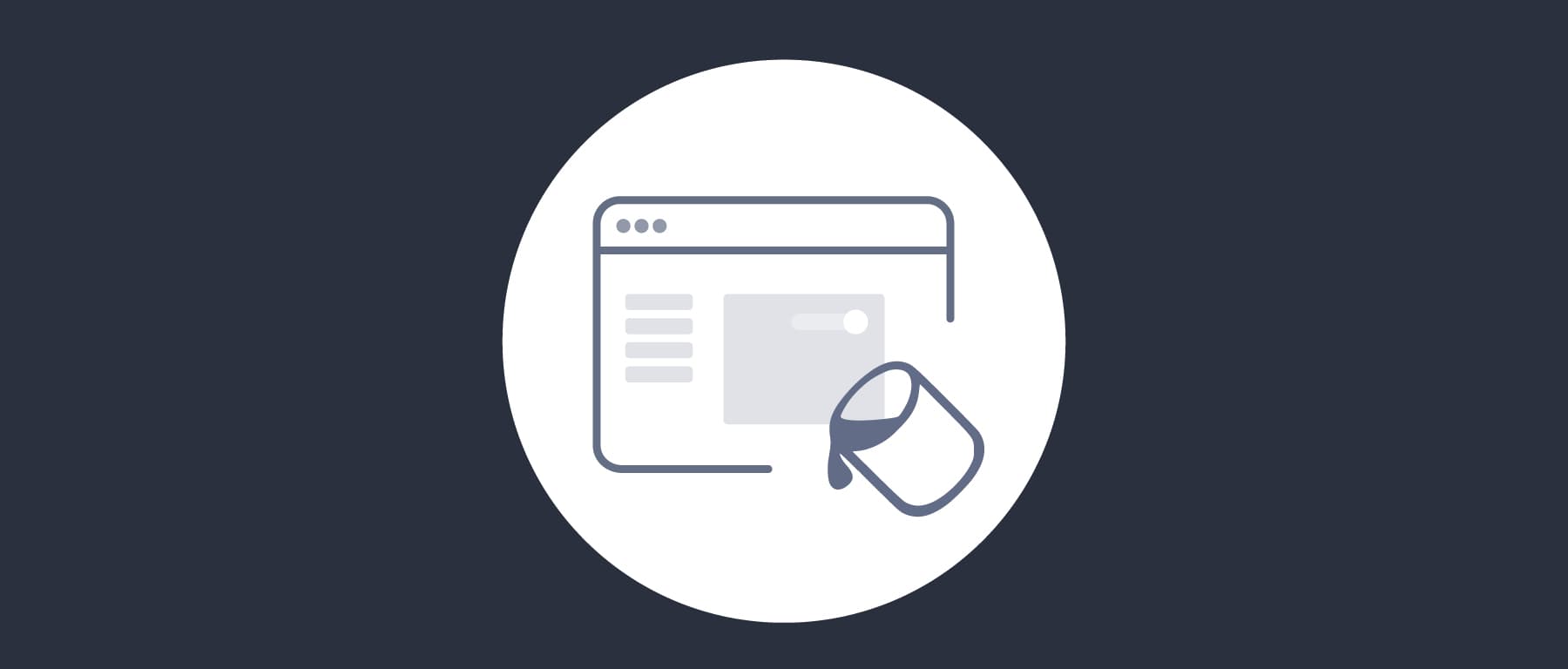 Fast Look and Feel Customization with the Admin UI
On this page
Intro
Starting in version 7.1 of the Curity Identity Server, customization of global settings for user facing screens can be quickly managed in the Admin UI. This enables fast customization and supports the most common use cases.
From the Admin UI's System menu, browse to the Look and Feel menu item. Three of the most common example screens are available in preview mode in a tab view, for Login, Authentication Selection and Create Account.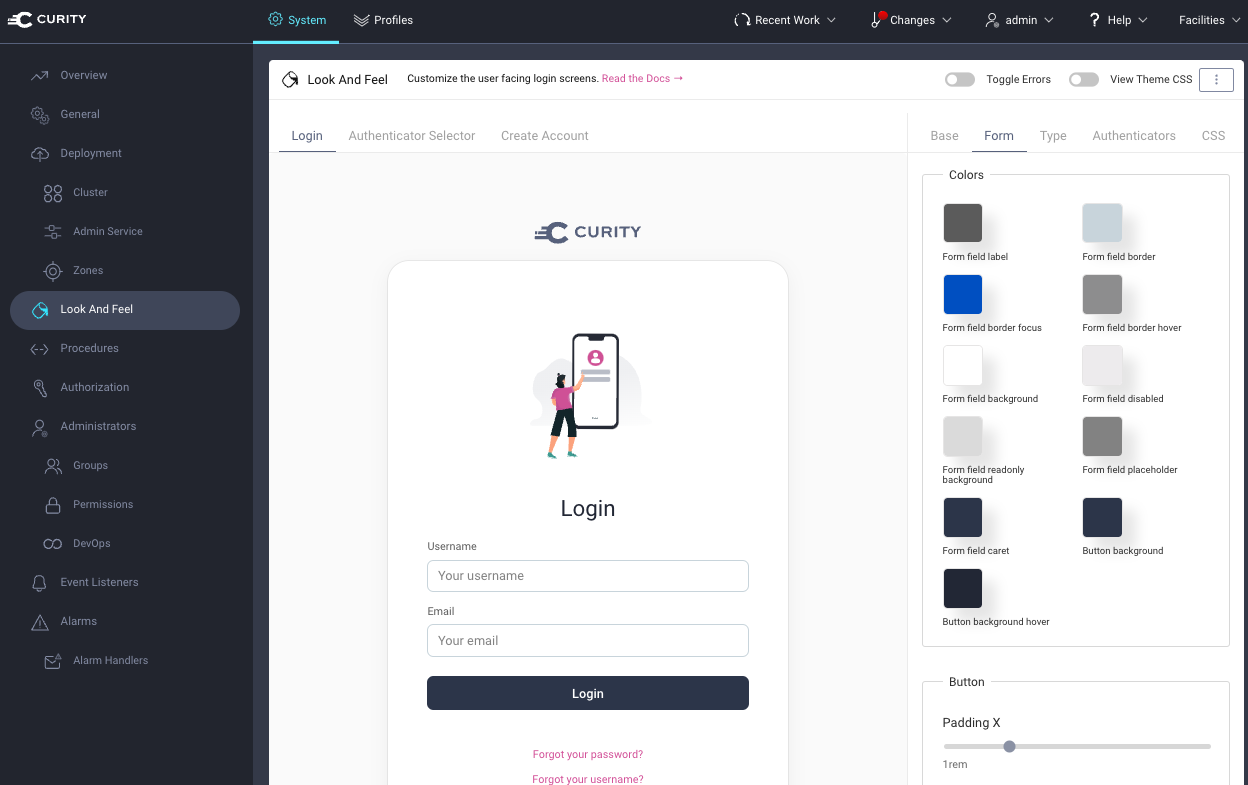 Image Updates
The most common initial customization is usually to use their company logo on user facing identity screens. The default symbol and the Powered by Curity logo have also been removed by setting them to none.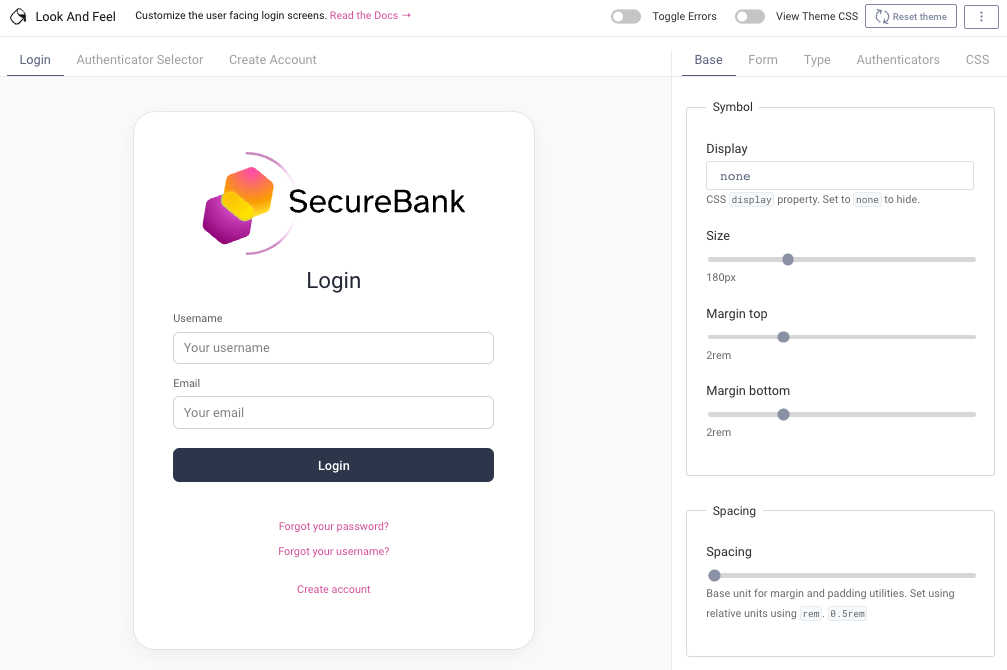 Custom Themes
Simple customizations can be made using the controls provided, such as changes to colors, spacing and rounding of corners: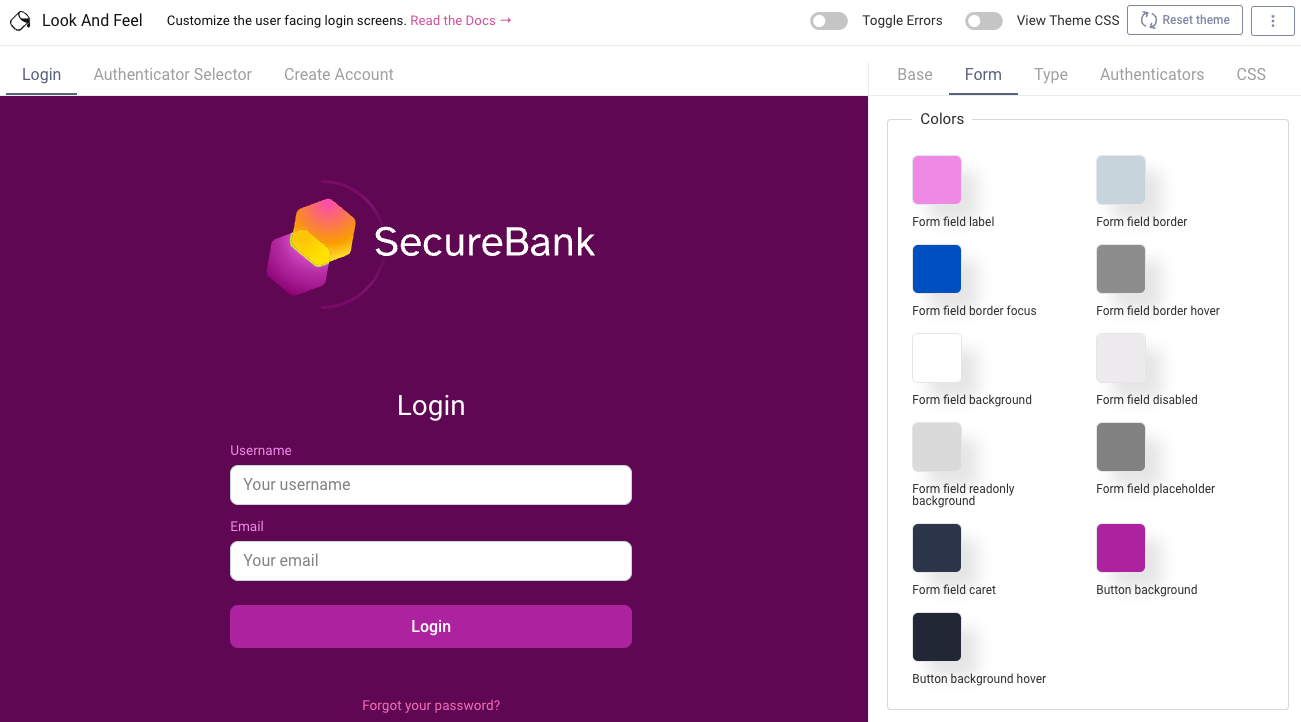 Every customization you make is mapped to a CSS custom property. You can switch to the raw mode by clicking View Theme CSS in the toolbar. Custom CSS can also be added if required.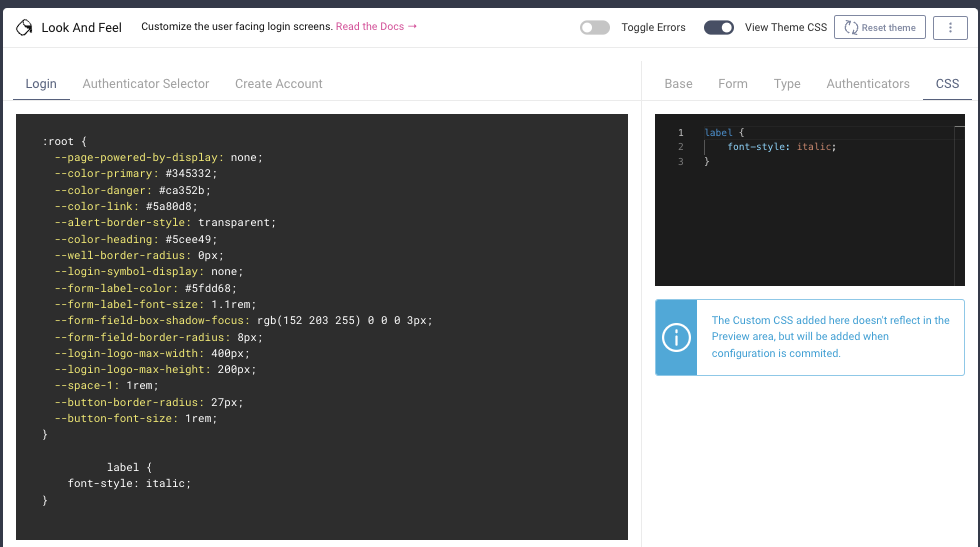 Deploying Changes
Once changes are committed, they are saved to the configuration as a custom theme, to be backed up and deployed in the same way as other identity settings. Runtime nodes of the Curity Identity Server are notified when configuration is saved, so that changes come into effect immediately.
Video Walkthrough
The following short demo video shows a fast approach for achieving your preferred look and feel, which can be easily translated to any other brand:
Detailed Customization
The Curity Identity Server also supports more advanced customization, including separate branding per client and use of third party CSS frameworks. In such cases, start with the Admin UI to create some initial CSS, then complete your customizations using the UI Builder tool. The theme's CSS from the Admin UI can then be copied into a theme file. See the Extended Look and Feel Customization tutorial and the Customization Worked Examples to get started.
Conclusion
The look and feel of user facing screens in the Curity Identity Server can be customized very quickly using the Admin UI. If this does not meet your needs then the UI Builder enables you to make more advanced customizations.
Join our Newsletter
Get the latest on identity management, API Security and authentication straight to your inbox.
Start Free Trial
Try the Curity Identity Server for Free. Get up and running in 10 minutes.
Start Free Trial