A Unique Combination of IAM and API Security
Scalable security for digital services
Create a Common Identity Platform for Your Customers and Developers.
Modern business complexities present a particular challenge for developers. They need to provide applications that perform consistently and securely across digital services for clients and devices. The Curity Identity Server provides a common platform delivering developer-friendly Identity and Access Management that is flexible, scalable, secure, and easy to integrate with and deploy.
Benefits of a Common Identity Platform
Seamless User Authentication
Today, web and app users have very high expectations about security and the experience while using apps and services. Curity's Hypermedia Authentication API enables easy, integrated login - users never leave your site. You can customize your users' login experience and ensure the customer journey is optimal and in line with your brand.
Explore Hypermedia Authentication API
Secure and Flexible Token Management
Tokens play a central role in establishing trust and ensuring the API has enough information to make the right access decision every time. With Curity's Token Service, you can design and customize your tokens to suit specific situations and use cases.
Explore Token Service
OAuth and OpenID Connect Done Better
We believe industry standards are vital for ensuring long-term, high-level Security. The Curity Identity Server supports a wide range of identity and security-related standards, including OAuth and OpenID Connect; it handles the complexities of these standards, making them easier to use, customize and deploy.
Run on Your Preferred Infrastructure
Deploy your Curity Identity Server on-premise or in the Cloud.
You can even run in multiple cloud environments simultaneously.
Simple to package and deploy with Helm Charts.
See Curity Identity Server in action
In this demo, we give you a comprehensive overview of the Curity Identity Server. What it is and what problems it helps you solve.
Watch Demo
What Analysts Say
Gartner Hype Cycle™ for APIs 2022
We are proud to announce that Curity has been named a Gartner Sample Vendor for API Access Control in the 2022 Hype Cycle for APIs. We believe this is a powerful step forward in helping our customers to deliver trustworthy digital interactions that improve security, reduce risk and increase agility.
Read report
Curity is a leading vendor in API Management and Security
KuppingerCole's Leadership Compass from August 2021 provides an overview of the market for API management and security solutions. In this report, Curity is identified as an Overall Leader and as a Market Leader for Product and Innovation Leadership.
Read report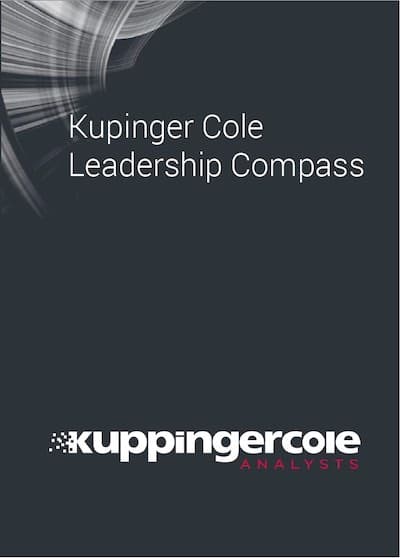 What Customers Say
Discover how organizations are securing their digital services with the Curity Identity Server.
Trusted by Many
Curity Identity Server helps organizations offer safe digital services and is used for logging in and securing millions of users' access to web and mobile applications. Here are just a few of our customers.